This is a list of books and links that can help you in your journey with grief. If you have a link that you would like to see added please send a message with the Contact Me form.
Books
"Empty Cradle, Broken Heart: Surviving the Death of your Baby" by Deborah L. Davis, Ph.D
"Grace for Grief: Daily Comfort for those who mourn" by Michael and Brenda Pink
"Stars in the Deepest Night: After the Death of a Child" by Genesse Bourdeau Gentry
"Empty Arms" Hope and Support for those who have suffered a miscarriage, stillbirth, or tubal pregnancy. By Pam Vredevelt
"Talking With Children About Loss" by Maria Trozzi
"The Next Place" by Warren Hanson
"Help Me Say Goodbye: Activities for Helping Kids Cope When a Special Person Dies" by Janis Silverman
"Good Grief: Exploring Feelings, Loss and Death With Under Elevens: A Holistic Approach" by Barbara Ward
"Good Grief : Exploring Feelings, Loss and Death With over Elevens and Adults : A Holistic Approach" by Barbara Ward
"Tear Soup" By Pat Schweibert
"Empty Arms: Coping After Miscarriage, Stillbirth and Infant Death" By Sherokee Isle
"An Empty Cradle, a Full Heart: Reflections for Mothers and Fathers After Miscarriage, Stillbirth, or Infant Death" By Christine O'Keeffe Lafser
"Free to Grieve" By Maureen Rank
"Talking about Death: A Dialogue Between Parent and Child" Earl Grollman
"Walking Through the Valley of the Shadow: When a Jewish Child Dies" By Mort Schrag (A pamphlet available on request at
sabamortla@aol.com)
"We were going to have a baby, but had an angel instead" (Children's book) ~Schweibert
"When Hello Means Goodbye" by Pat Schwiebert, RN, and Paul Kirk, MD
"In A Heartbeat" by Dawn Siegrist Waltman
"Waiting with Gabriel" by Amy Kuebelbeck
"Mommy, Please Don't Cry" By Linda DeYmaz artwork by Laurie Show Hein
Photo Restoration:
Free Photography:
Blankets for Lost Babies and Baby Loss Parents:
http://www.foreverwarm.org/
(Summer provides blankets to parents of stillborn infants or infants lost to other reasons for photos and burial. Also the parents can request a blanket as a keepsake)
Financial Assistance and Burial Items

www.sufficientgrace.net
(Offers support as well as some beautiful items including burial gowns, teddy bears, and memory angel books)
www.tianafund.org/whoweare.html
(Helps with the Financial burden for monuments)
oliviaraine.org/
(Helps with Financial burden of funerals)
Hana'sGift
(A Non-profit org that will help people buy headstones/plaques for any pregnancy loss and any child loss up to a year old. England Based )
Teeny Tears Bereavement Diapers
(Teeny Tears is a wonderful group that donates bereavement diapers to groups to donate and directly to hospitals. The parents get a keepsake diaper and one goes on baby too)
Memorial Websites

Allows you to create a personal remembrance site in memory of your child.
Last-Memories.com
(I'm no longer allowed to direct link to last-memories from here as the webmaster Emma Josh told me if I didn't remove the link that they would report Calypso's Ocean as an untrusted site with google. I would recommend NOT using last-memories. Go with one of the others listed.)
Memory-of
GoneTooSoon
Legacy.com
Virtual Memories
ilasting
imorial
Missing-You
Remembered
Memorial Shops:
Support:
Condolences

Dealing with the Loss of a Twin

This morning I got a wonderful email from a lady who's husband lost his twin before Christmas. She told me how my site had helped them and wanted to share a resource with me. This resource page has other resources linked on it and I want to share those too.
Dealing with the loss of a twin
~
Article and links
Twinless Twins
~
International Support Groups
Loss of a Twin ~
Personal Stories
Twinlost ~
A Bereavement Resource list
Powered by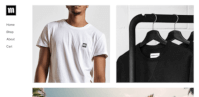 Create your own unique website with customizable templates.