Calypso's Ocean
The Neonatal Loss Remembrance Page
What is Calypso's Ocean?

Calypso's Ocean is a charity that hopes to help mothers who are newly bereaved with their grief and hopefully give them a little comfort. It's an online memorial site for NICU Loss parents. We donate bereavement items throughout central Indiana. Right now that focuses on St Francis Hospital Mooresville campus and South campus as well as Riley Children's Hospital.
Calypso's Ocean is based out of Central Indiana and I do have events that are local from time to time.
So take a look around and if you need anything there's a page specifically set up to contact me. To find it it's in the upper right hand corner under 'more' this will link you to all the other pages that Calypso's Ocean has to offer.
Updated 10/15/2017: I'm going through and editing the page. I have been ill and it's been put off long enough. I will be updating the resources also. Please bear with me while this editing is going on.
How can I get involved?

There's a few ways for you to get involved. You can request your angel be added to the NICU Remembrance Pages or the Other Little Ones page by clicking the Contact Me link. If you can't find the Contact Me link hover over the word 'more' on the top navigation bar. This will have a drop down menu of the rest of the pages that make up Calypso's Ocean. Including the Remembrance Pages.

If you crochet/knit/sew consider making some memorial blankets and outfits and hats to donate. You can contact me for most needed sizes and request which hospital you would like the items to go to.


What's with the name?
Calypso's Ocean is named in memory of my daughter Calypso Paikea Rhyder. She passed away at 3 weeks old in 2007. You can read her story under Calypso's Story and there are also some photos of her.




Powered by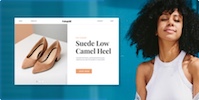 Create your own unique website with customizable templates.